Help Homeless Children and Youth - No Matter Where They Sleep
Ask Your U.S. Representatives and Senators to cosponsor the Homeless Children and Youth Act (S. 1469)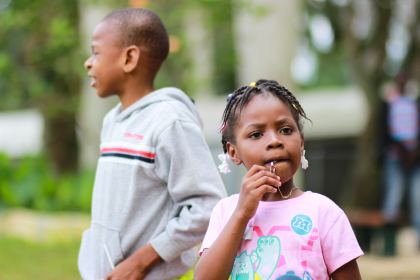 Millions of homeless children and youth are shut out of HUD's homeless assistance programs because they do not meet HUD's restrictive definition of homelessness.
While these children and youth are considered homeless by most federal agencies, they are not considered homeless by HUD, and so are not eligible to be assessed for and receive HUD homeless assistance – despite their vulnerability.
The Homeless Children and Youth Act, S.1469, fixes this problem. It allows homeless children and youth to be seen and served by aligning federal definitions of homelessness for children and youth, streamlining assistance, leveraging resources, and bringing greater visibility to the reality of family and youth homelessness.
Please take one minute to urge your U.S. Senators to cosponsor S.1469, the Homeless Children and Youth Act.
First, Enter Your Zip Code