Action Needed by March 10th to Support Homeless Children and Youth Funding
Please contact your U.S. Representative NOW to urge him or her to sign on to the Yarmuth/Davis/Bacon letter on funding for homeless children and youth programs.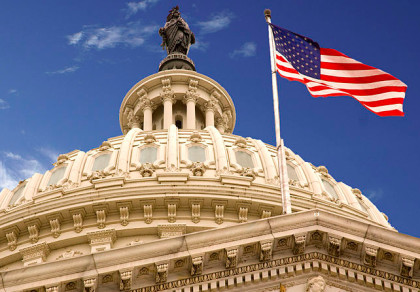 On February 19, 2020, U.S. Representatives John Yarmuth (D-KY), Danny K. Davis (D-IL), and Don Bacon (R-NE) circulated a bipartisan "Dear Colleague Letter" requesting support for the McKinney-Vento Act's Education for Homeless Children and Youth (EHCY) program and the Runaway and Homeless Youth Act (RHYA) programs in the FY2021 budget. The deadline for U.S. Representatives to sign on to the letter is Tuesday, March 10th.
Dear Colleague Letters are requests from some members of Congress to other members of Congress, asking them to show support for certain federal programs. The number of Members who sign on to the letter indicates how much support the program has. Dear Colleague Letters can be very helpful in persuading leaders of Appropriations Committees to increase funding for specific programs - especially when a large number of Members of Congress sign on, and especially when the support is bipartisan.
This year, strong advocacy is needed. Public schools identified 1.5 million homeless children and youth in the 2017-2018 school year, which is an 11% increase over the previous year, and the highest number on record. Yet currently, less than one in four school districts receive direct support through the EHCY program, and RHYA shelters must turn away thousands of youth each year. Moreover, the President's FY2021 budget calls for consolidating the EHCY program into a block grant, essentially eliminating any requirement for States to use any funding to support children and youth experiencing homelessness, and undermining the legal protections of the McKinney-Vento Act.
First, Enter Your Zip Code